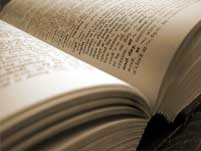 Petra Schweitzer, M.A.
Telephone 413-325-1875
Fax 866-378-8230
Greenfield, MA USA

Document Translation
English to German and German to English
Technical translations with focus on renewable energy and energy efficiency - projects in other areas are accepted as well
Scheduled and rush services available
All translations always delivered on time or earlier - in the format you desire
Culturally accurate and linguistically consistent translations, always written specifically for your target audience
Quality assured through close attention to your specifications, meticulous research, and a rigorous examination of the final product
Daily back-ups on a secure network guarantee the safety of your documents
Transcription
German and English language transcriptions and English to German translations of analog and digital audio materials
Most digital formats accepted - please to discuss your needs
All translations of audio materials are subject to the same meticulous research and quality control standards as my document translations
Proofreading and Copy-editing
Thorough proofreading of texts translated into German to make certain that they are accurate and read like an original
Careful proofreading of English and German source texts
Copy-editing of English and German texts to eliminate factual errors and textual inconsistencies and to ensure a logical and well-managed flow of content
Website Localization
Culturally and technically accurate translations of your website
Localization of all aspects of your website, including pictures, symbols and content to ensure you reach your target audience in culturally appropriate ways

Native German speaker
B.A. in English and German Linguistics and Literature, University of Konstanz, Germany
M.A. in English Literature, University of Massachusetts, Amherst
12 years' experience as a translator for local and international businesses and organizations, as well as individuals
Please for a complete copy of my résumé.

Document Translation
Rates depend on the difficulty, volume and deadline of the project.
Transcription
Fees are calculated on an hourly basis and depend on the quality and complexity of the source material.
Proofreading and Copy-editing
Fees are calculated on an hourly basis.
Website Localization
Rates and fees depend on the material.
Please for a free quote on your project.